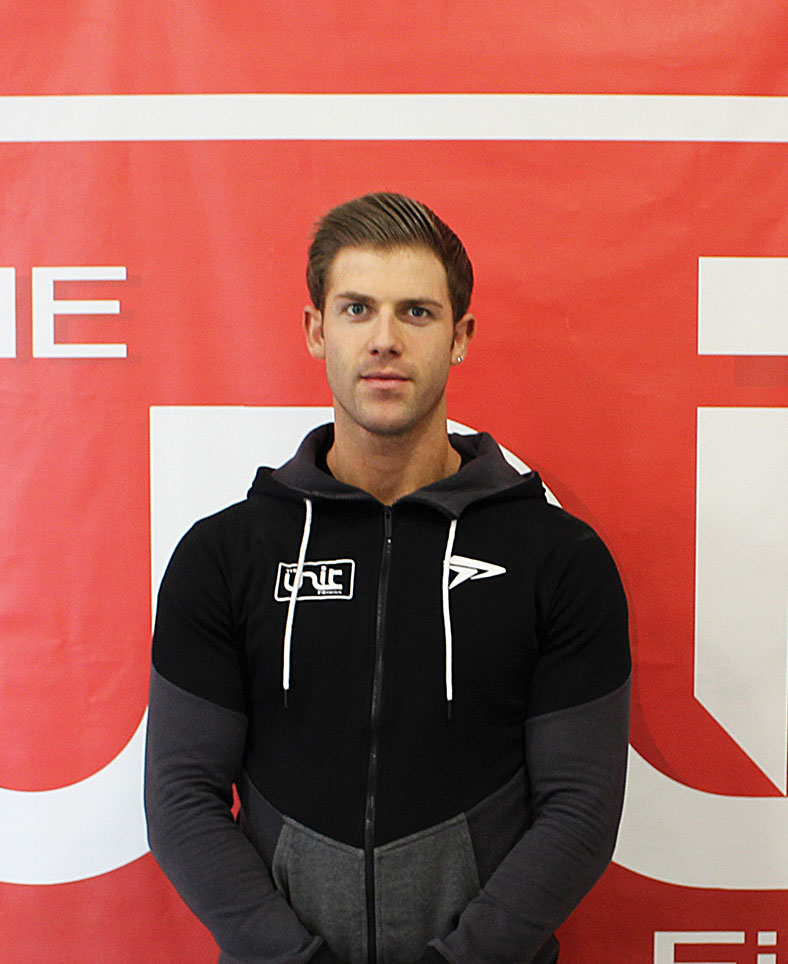 Ben Bamforth
PERSONAL TRAINER
Single: £45
5 sessions: £200
10 sessions: £400
Buddy sessions: £55
Ben is a qualified personal trainer and fitness model. He has a proven track record of helping his clients get fit, feel great and make a real change to their bodies. Ben's nutritional and physical expertise combine to produce a tailor-made experience for each client. Ben is a specialist in his field and a renowned personal trainer in the Huddersfield area.
Click here for online personal training with Ben!
Contact:
ben@theunitteam.com
Nate Cook
PERSONAL TRAINER
Single: £40
5 sessions: £175
10 sessions: £350
Buddy sessions: £50
Nate's philosophy focuses on continual lifelong learning as I work towards enhancing the well-being of my clients. By empowering his clients with the knowledge, skills, support, guidance and resources to assist and inspire them on their journey to a greater version of themselves. Working together, Nate is confident you can transform your quality of life through active participation in regular exercise and the integration of guided fitness programs and adaptable nutrition plans, to make your health goals become a reality, in a caring, fun, and dynamic environment.
Contact:
nate@theunitteam.com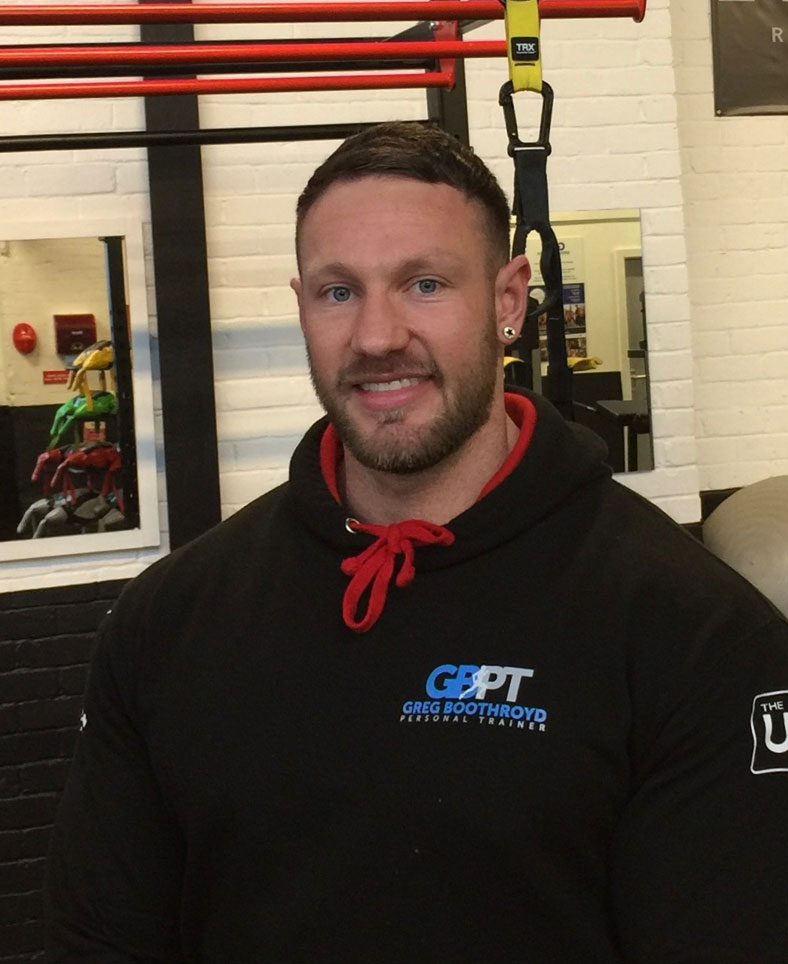 Greg Boothroyd
PERSONAL TRAINER
Single: £40
5 sessions: £175
10 sessions: £350
Buddy sessions: £25pp
With over 7 years in the fitness industry and hundreds of client transformations, Greg's training and experience will take you from where you are now to achieving your total body transformation and lifestyle change.
Greg works from fat loss and body composition, to muscle gain and improved performance, using carefully tailored nutrition and exercise plans.
If you want it, we will achieve it.
Contact:
greg@theunitteam.com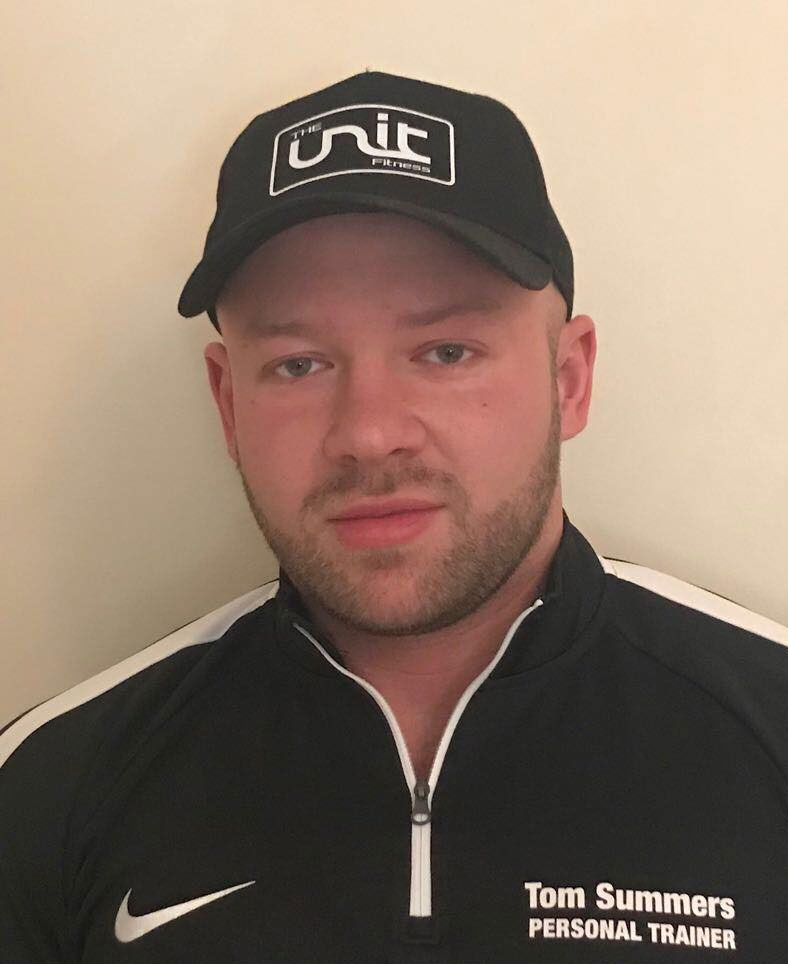 Tom Summers
PERSONAL TRAINER
Single: £40
5 sessions: £175
10 sessions: £350
Buddy sessions: £50
Tom has been providing his services as a Personal Trainer successfully for several years. He offers 1 to 1 and online personal trianing and is a competitive amateur bodybuilder and has a passion for fitness and helping others. Areas he specialises in are primarily fat loss, muscle building and definition, and nutrition. Tom is a REPs Certified Personal Trainer.
Contact:
tom@theunitteam.com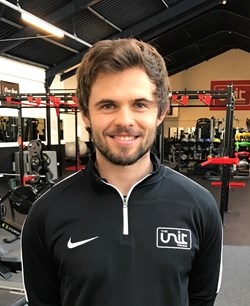 Lewis Howell
PERSONAL TRAINER
Single: £40
5 sessions: £175
10 sessions: £350
Buddy sessions: £50
Lewis has been working in the fitness industry for the last four years. Throughout his life, he has been very active due to his sporting background. He has played a high standard, most notably golf, has resulted in Lewis being able to provide golf specific workouts at The Unit. Lewis specialises in weight loss, and increasing fitness levels. Lewis prides himself on making fitness fun, and truly believes that with his guidance, hard training and smart dieting, the lean body is easily achievable.
Contact:
lewis@theunitteam.com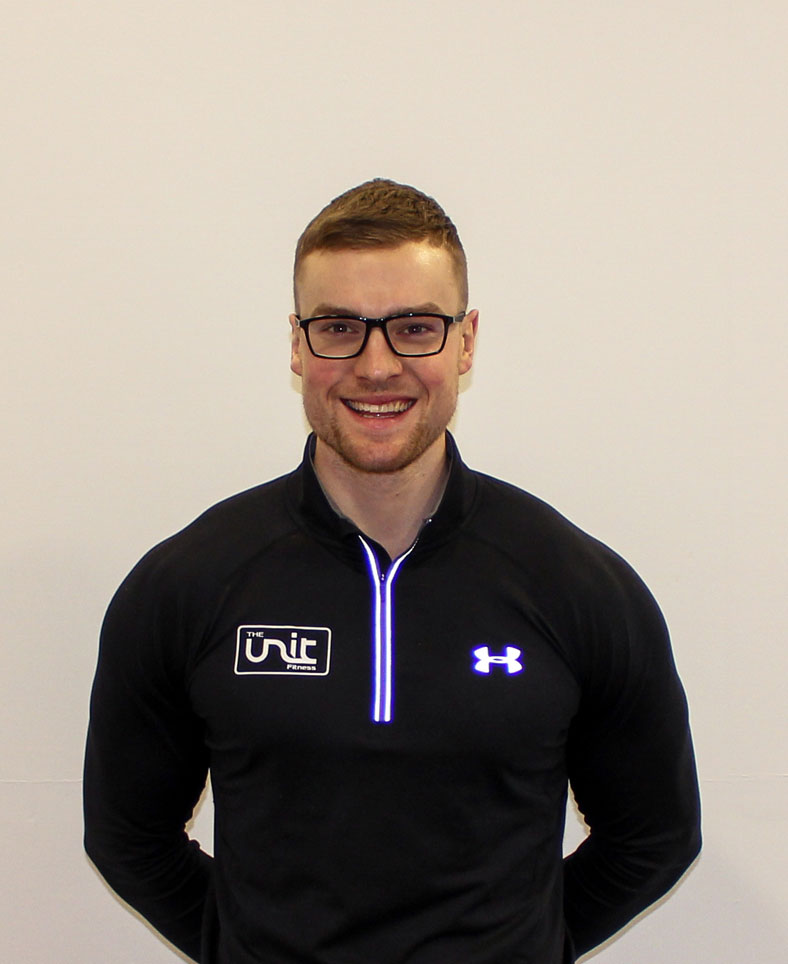 Josh Taylor
PERSONAL TRAINER
Single: £40
5 sessions: £175
10 sessions: £350
Buddy sessions: £50
Josh is an accredited Strength and Conditioning coach with over 5 years experience working in professional sport. He has a sport science degree and a post graduate certificate in strength and conditioning. Josh is now looking to take his knowledge from Working with elite athletes and apply it to his clients to help them achieve their goals.
Contact:
Josh@theunitteam.com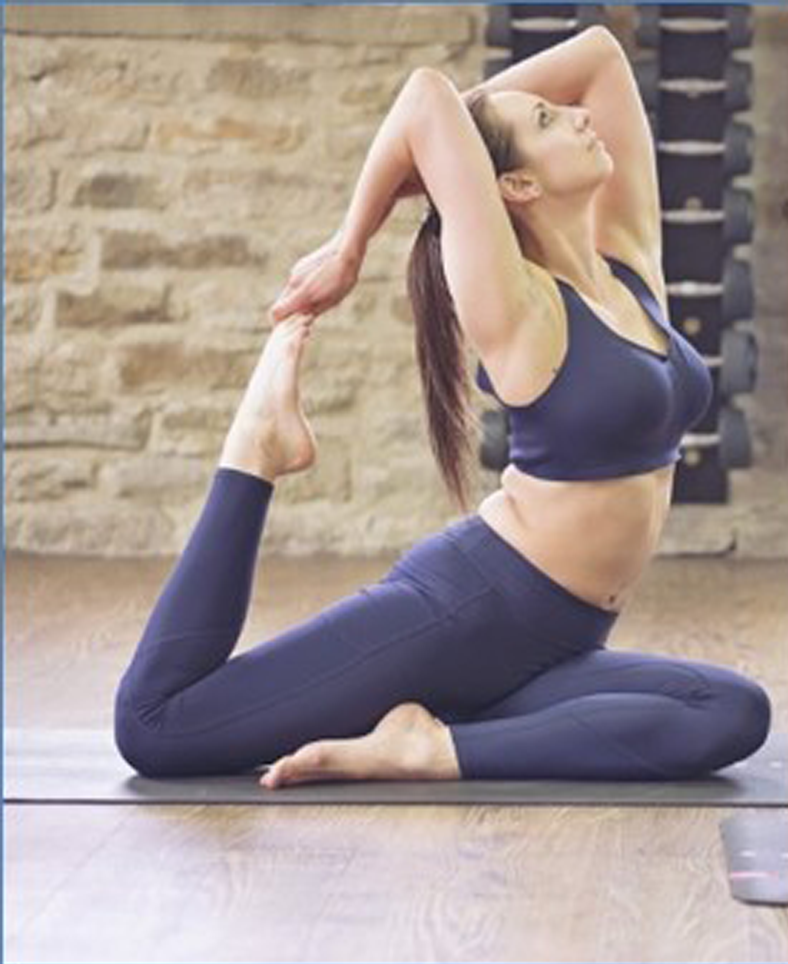 Nikki Senior
PERSONAL TRAINER
Single: £35
5 sessions: £165
10 sessions: £320
Buddy sessions: £25pp
Nikki is a level 3 personal trainer, pole fitness instructor and a flexibility coach. She leads 1-1 sessions with clients and also group ladies only bootcamps. Nikki specialises in fat loss and definition, through tailored exercise and nutrition plans. Nikki is a health and wellness coach, offering overall better mental health as well as short term goals.
Contact:
nikki@theunitteam.com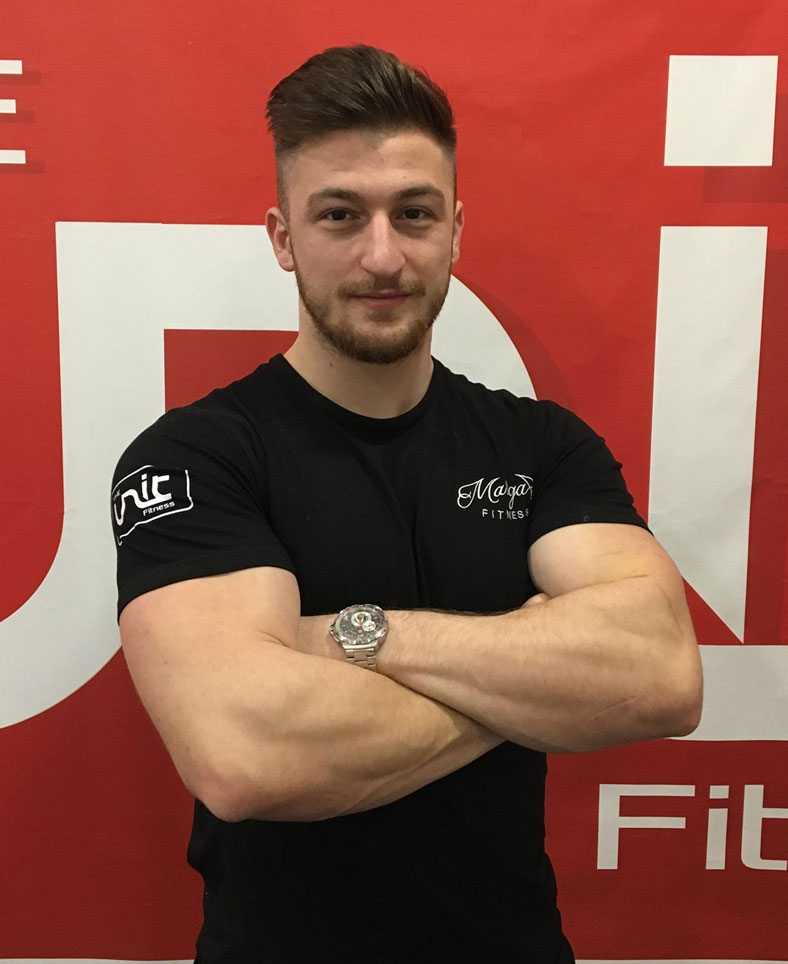 Paolo Margaglione
PERSONAL TRAINER
Single: £40
5 sessions: £175
10 sessions: £350
Buddy sessions: £25pp
Paolo is a highly motivated & results driven trainer who has a great passion for fitness. He specialises in changing body composition (Fat loss while trying to retain as much muscle as possible) & general all round fitness. Paolo recently qualified as a level 4 Strength & conditioning coach & works with some of the top athletes in professional rugby & football.
Contact:
paolo@theunitteam.com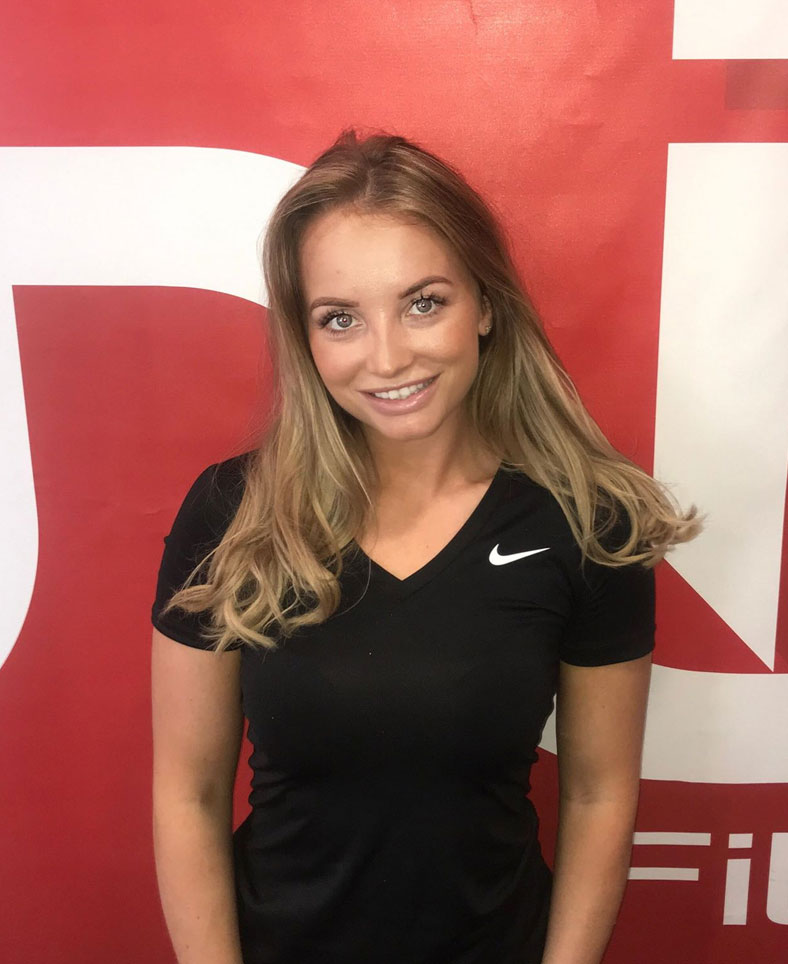 Sophie Armitage
PERSONAL TRAINER
Single: £30
5 sessions: £135
10 sessions: £250
Sophie is a level 3 personal trainer who works with women of all ages to help them reach their goals and gain a better understanding of how to live a healthier, more balanced lifestyle through nutrition and exercise. She also works with pre and post natal women.
Contact:
sophie@theunitteam.com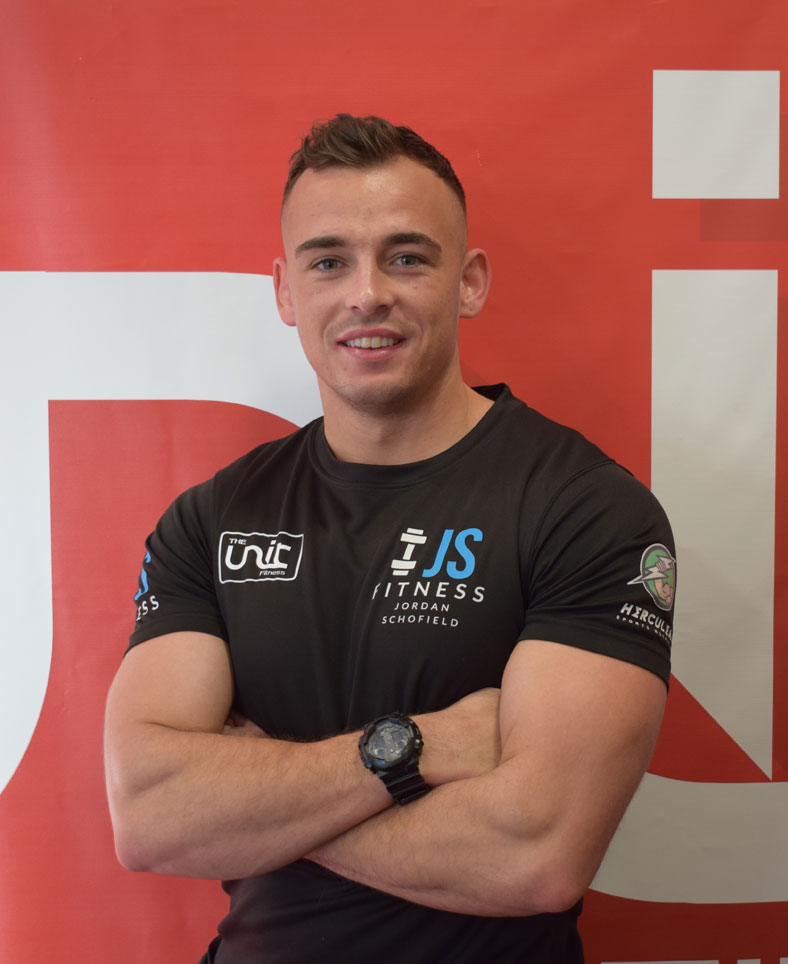 Jordan Schofield
PERSONAL TRAINER
Single: £40
5 sessions: £175
10 sessions: £350
Jordan's life long commitment to fitness guides his career as a personal trainer. He firmly believes in "keeping it simple" not overcomplicating training or diet. In Jordan's past 6 years in the fitness industry, he has worked with Clients with a variety of different goals, ranging from Fat loss to lifestyle changes, bodybuilding, body composition and more!
The general population that come to the gym want to "lose weight" but we as the general public don't have an issue with fat loss, everyone can lose fat, its a fat loss sustainability problem that we face" This is why Jordan works closely with his clients teaching them as much as he can about what sort of foods they need to eat and why so it becomes more of a habit and lifestyle change. Also teaching them about how to properly execute an exercise correctly to gain maximum benefit of it.
Contact:
Jordan@theunitteam.com