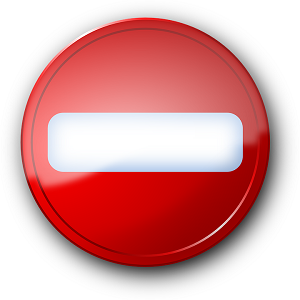 Things not to do in the gym
Following on from last week's article on good things to do in the gym, our personal trainers have come up with some tips on what to avoid doing in the gym. Here is our advice for gym goers in Huddersfield, in 2017:
DON'T:
1.       Drink fizzy drinks to keep hydrated
During exercise your body loses a lot of water through sweating and breathing which needs to be replaced to avoid dehydration. It is therefore important to drink water to keep your energy and performance levels up. For most people, water is all that is needed to keep hydrated however it is only if you are doing more strenuous and intense exercise that you may benefit from having a sports drink.
2.       Go to the gym everyday
Going to the gym everyday will lead to sore muscles and joints. Your body needs to rest. If you are planning on going every day, mix up your routine so that you work on different areas of the body to lessen the intensity on one area and to prevent injury.  Going to the gym with family or friends may be a good way to try out a routine that you might not normally do.
3.       Slouch
Maintaining a good posture is essential for gym goers to correctly perform exercises and to prevent injury. Slouching does not only affect performance in a physical sense, it also affects mood. A good posture will make you feel more positive and energetic which are key in performing to the best of your ability and achieving your goals.
4.       Stand around if you are waiting for equipment
Gyms can get especially busy in January so if you find yourself having to wait for a specific piece of equipment, you do not need to stand around. Instead, make use of your time by stretching and doing repetitions. This will keep your muscles warm and allow you to do exercises that you may not have done otherwise.
Our gym has been wonderfully busy this January, and we look forward to seeing our regulars through the year. If you are still considering a new gym in Huddersfield this year, then consider The Unit. We have our team of experienced personal trainers ready to help you with advice, individual and group training sessions when you need it. For more information on our trainers or our facilities, check out our website, or pop down for a visit!