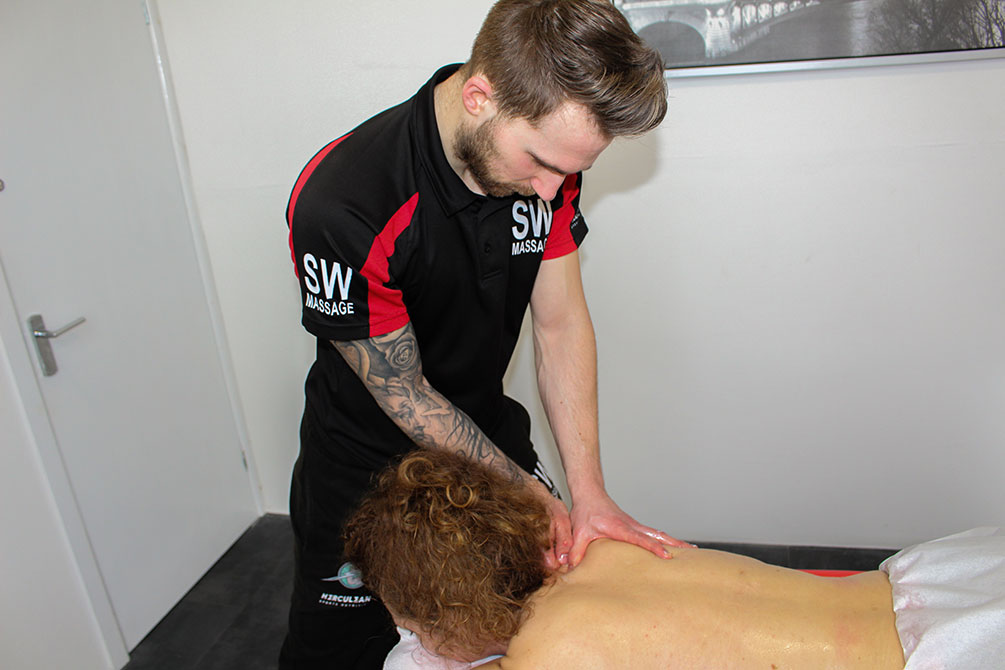 Benefits of Sports Massage
Here at The Unit in Huddersfield, we know fitness and nutrition incredibly well. Our personal trainers are experts in their fields, and are confident that they can provide solid benefits to our clients. We recently welcomed Sam Walker, a qualified sports masseuse in to our team here at The Unit. So, we thought it would be a great idea to explain some benefits for sports massage.
Sports massage is an important feature in the life of any sportsman or woman. A misconception is that a sports massage should only be undertaken when injured. However, massage has an important number of advantages which include physical and psychological benefits. Sports massage can help to maintain the body, prevent injuries and loss of mobility whilst also curing and restoring any mobility to injured muscle tissues. It can also boost performance, whilst extending and enhancing the overall life of an individual's sports career.
Physical Benefits of Sports Massage
Pumping – Stroking movements in massage suck fluid through the blood vessels. Increasing the pressure in front of the stroke, means a vacuum is created behind. This is important in tight or damaged muscle tissue, as a tight muscle will squeeze out the blood like a sponge, which is depriving the tissues of vital nutrients and energy required for repair.
Stretching – Massage can stretch tissues that could not otherwise be stretched. Massage can also stretch the sheath or fascia that surrounds the muscle, therefore releasing any tension or pressure build up.
Pain Reduction – Tension and waste products created within the muscle can often be the cause of pain. Therefore, sports massage helps reduce this in many ways including releasing bodies endorphins.
Psychological Benefits of Sports Massage
Anxiety Reduction – Relaxation is induced and therefore reduces anxiety levels.
Invigorating – If massage is done with brisk movements, such as what should be done before an event then this can produce an invigorating feeling for any athlete during a competition.
The Unit, Huddersfield is an expert in all things fitness. Our personal trainers and sports masseuse are all experts in their fields and can create a perfect workout and nutritional plan that will give our customers the results they set out to achieve. If you have any questions or require any more information, feel free to call in and speak to one of our friendly team who will always be happy to discuss any queries you have.